Accessories, Books etc.

If you would like to buy any of the accessories you see on this page. Click on the button below to Reserve the item:


Dulcimer Tuners:
  – Snark SN-8 All-Instrument Tuner – £14  (just a few old stock left)
  – Snark ST-8 All-Instrument Tuner  – £16
People have been asking me about tuners for a long while, so I thought I'd buy a small batch of my favourites.  Snark are world famous for their neat, responsive, easy-to-read tuners.  The SN-8 and its replacement, the ST-8, are a slightly more expensive version than the standard one and only available on import.  It's very accurate and has the clearest readout by far – and I think it's the pick of the bunch.  BUT, it will cost you more in P&P – £2.85 rather than the usual £1.50 – because the Post Office insist it creates a small package rather than a large letter.  So make sure you get value for money by adding to your shopping list and sending all the items within the single package!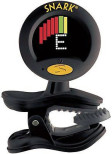 Dulcimer Capos – £19 (plain)  £25 (exotic wood/mother of pearl)

I recommend these beautiful and effective capos made by Ron Ewing in Ohio, USA.  Body is wood with a hard rubber face and brass mechanical parts.  Choice of woods (depending on what is currently in stock) in two models: plain wood overlay with brass dot (£19) or exotic wood with mother-of-pearl inlay (£25).  Allows access to a wider range of keys on what is fundamentally a diatonic, single key instrument.  Shipping will be £1.50 for 1st Class mail – why not add some strings within the same standard postage charge while you're at it?  Note price increase for 2017 as a result of falling pound vs dollar.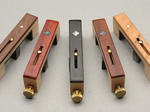 Dulcimer Upgrades

Most dulcimers are good, but all can be improved. Action and intonation are relatively easy, often involving replacement bridge or nut, usually in bone (up to £20).  Fret levelling and additional frets (e.g. 6½ or 1½) are a little more complicated (up to £30).  Replacement tuners – particularly geared tuners to replace wooden or mechanical friction ones – can make a great deal of difference to the stability and accuracy of tuning.  I stock neat chrome or gold banjo tuners with a choice of buttons (including ebony) and quality Grover open geared guitar-style tuners.  Call for pricing – they're cheaper than you might expect!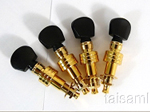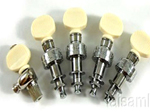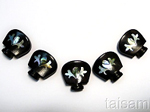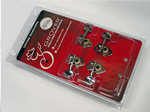 Sound Re-Inforcement

You can get good results with any of the following.
A small condenser mic designed to clip to violin, brass, reeds, snares etc, terminating in a XLRM-type connector (e.g. Audio Technica ATM350; K&K Silver Bullet; Apex 165).  Good tight cardioid pattern to minimise feedback and 40-20,000Hz frequency response.  Can be moved between instruments.  Expensive (£120+).
Internal twin piezo units (e.g. K&K Mandolin Twin), fitted usually to the underside of the soundboard.  Excellent quality sound and a relatively easy fit with a jack plug output, usually on the tail block.  Optimised for small body instruments, these seem to work well with a dulcimer.  One recently fitted for about £115.
External Piezo unit attached to bridge or soundboard (e.g. Schatten D-3 as below).  Full range and not particularly prone to feedback, but requires experimentation to find the best location.  Not easily moved between instruments.  Needs to be played through an instrument amp or via a pre-amp to the PA.  I have fitted several Schatten units and can procure them to order.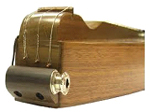 Under saddle pickup, as with guitar etc.  Neat and forgettable, with jack plug/endpin combined.  Usually good sound, but need to watch impact on action or tone.  Cannot be moved between instruments. Not always possible with some dulcimer designs. One recently fitted for £60.

Strings – £4 per set

I buy good quality British Newtone strings in bulk for the workshop.  I can sell you professionally packaged sets for an instrument you are purchasing or supply separates.  Best quality plain steel and phosphor bronze wound, with either loop ends (like most dulcimers) or ball ends (like a guitar).  These are sensible length strings with large loops for easy fitting.  Standard sets: 10/10/14/20w (light), 11/11/15/22w (medium) or 10/10/14/23w (McSpadden) all £4 a set of four.  I can also provide custom sets of any size from 0.009" to 0.030″w for the same price.  Shipping is a standard £1.50 for a single 1st Class mail shipment – even if you want more than one set (up to a maximum of 5 sets).  NEW!  Traditional sets 12/12/24w, Baritone 15/15/25w/30w and Bass 24/28/32/52 sets or custom variants now stocked.  Call/email for prices.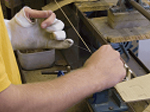 Picks – £0.50 or £0.80 each

I recommend three types of triangular picks as particularly suitable for the dulcimer.   The Gibson or Fender 345 wedge-shaped picks (£0.50 each), either in medium or thin, are easier to control for single string runs, but less flexible for fast strumming.  The large, triangular Fender 355 picks (£0.50 each), also available in medium or thin, are the reverse.  The specialist Herdim picks are somewhere in between, with good central grip, good flexibility and three slightly different weight faces on three different weight picks – yellow (light), red (medium) and blue (heavy) at £0.80 each. NB NEW!  Herdim prices reduced by a third now I'm able to buy in bulk.  They are often marketed as dulcimer specialist picks in the US – I can strongly recommend them.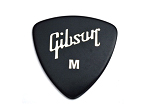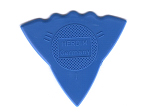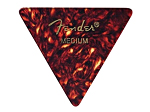 Books

Mel Bay's Complete Dulcimer Handbook – (1993 edition with no CD) – £Sold
Mel Bay's Fun with the Dulcimer – Virgil Hughes (1972?) –  £5.99
The Dulcimer Book – Jean Ritchie (1972) – £5.99
Brethren We Have Met – French & McSpadden (1970) – £6.99
Four and Twenty Songs for the Mountain Dulcimer – McSpadden – (1970/77)  2 copies – £7.50 each
Mountain Dulcimer for Children – Mary McSpadden – (1976) – £4.50
Best Dulcimer Method Yet – Albert Gamse – (1974) – £10.99
Dulcimer Solos w CD – Stephen Seifert (as new) – £15.00 Finger Picking Good  w CD – Stephen Seifert (as new) – £Sold